Bangkok province of Thailand
The city of Angels



Bangkok is not only a province and the capital of Thailand, it is also a city of superlatives. Just the Thai name of Bangkok is the longest city name in the world, with 168 letters: Amon Rattanakosin Bangkok Ayuthaya Mahinthara Mahadilok Phop Noppharat Ratchathani Burirom Udomratchaniwet Mahasathan Amon Piman Awatan Sathit Sakkathattiya Witsanukam Prasit.

In Bangkok itself live more than 7 million people in the metropolitan region of Bangkok more than 12 million people. If you now add even more people, who are only working in Bangkok but live outside in the neighboring provinces, then they are about 15 million people, who are living in Bangkok. If you consider that in Thailand a total of nearly 60 million people live, that means that 25% of all people are living in and around Bangkok.

The streets are partly fitted with 12 lanes in several levels one above the other, but in the rush hour traffic is a lot of traffic jam.

In recent decades has been done very much in environmental protection in and around Bangkok. Almost all taxis and trucks run on LPG. The smelly and old trucks are now completely disappeared from the cityscape. Also many of the factories have finally attached filters that the Smok is drastically reduced.

Bangkok was founded in 1782 as the new capital of Thailand after the empire of Ayutthaya fell and the capital city of Ayutthaya was destroyed. King Rama I , Phra Phuttayodfa Chulaloke, moved the capital to Bangkok.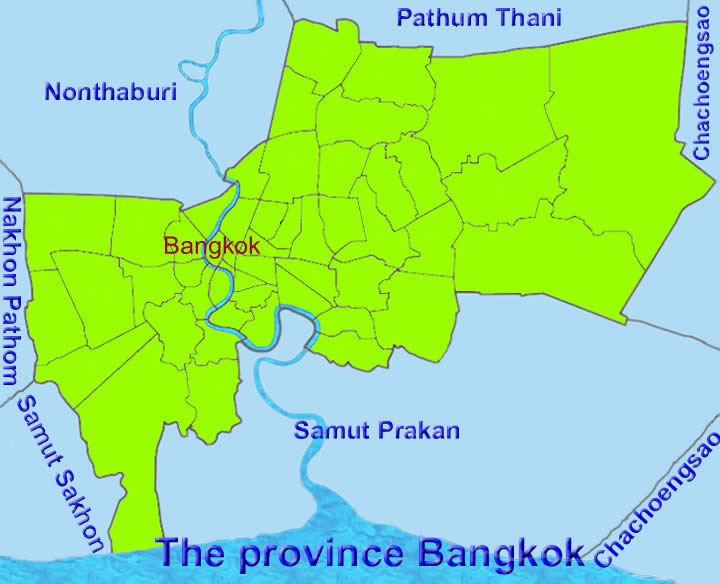 Places of interest:


In the emblem of Bangkok the god Indra is riding on the three-headed elephant Erawan, which is shown here only with one head. Normally Erawan has three heads.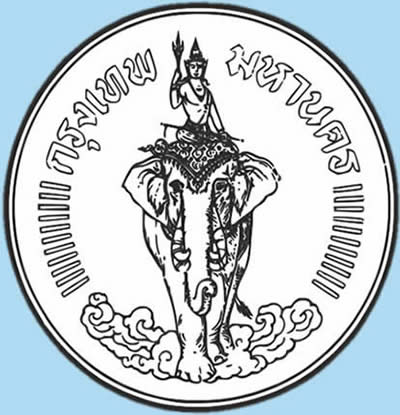 Please write us you experiences, tips and recommendations of Bangkok, the province of Thailand!

Please click on >> enter >>.