Nakhon Pathom province of Thailand



Nakhon Pathom was inhabited already for thousands of years ago. Nakhon Pathom is well known for its Chedi Phra Pathom, which is the biggest pagoda in the world. It was restored in 1860 by King Mongkut, Rama IV.
Mongkut lived his time as a monk, and he traveled through the forests of Nakhon Pathom. Then he found the ancient ruins in the jungle.

In Nakhon Pathom is located the Amphoe Nakhon Chai Si, where you find the old temple of Wat Bang Phra. This temple is famous for the sacred tattoos, the Sak Yant, tattooed by Buddhist monks.
The forest area of Nakhon Pathom has disappeared completely, because the only 50 kilometers away Bangkok has already expanded to Nakhon Pathom. Since life and living in Bangkok is much more expensive, many people settled in Nakhon Pathom and work in Bangkok. Accordingly full is the six-lane highway to and from Bangkok at peak times.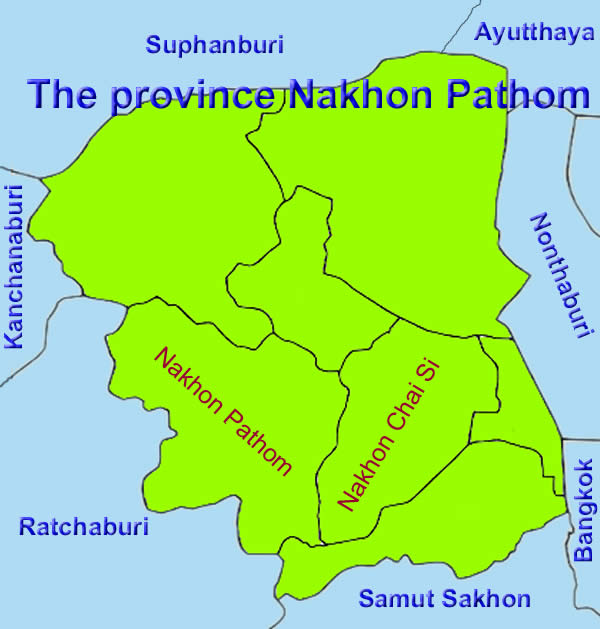 Places of interest:


The emblem of Nakhon Pathom shows the pagoda Phra Pathom Chedi and the royal crown, because King Mongkut, Rama IV, rebuilt the pagoda.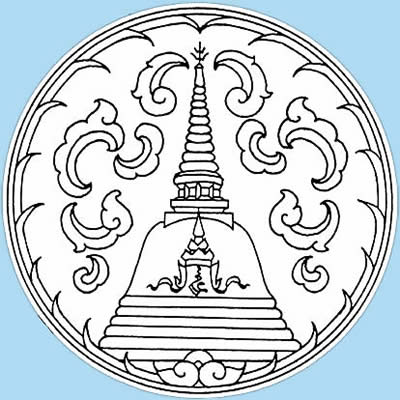 Please write us you experiences, tips and recommendations of Nakhon Pathom, the province of Thailand!

Please click on >> enter >>.