Phang Nga province of Thailand



Phang Nga is now a tourist overflowing province. Its position along the Andaman sea, crystal clear water and white sand beaches is exactly that, what many tourists are looking for. The sea is a paradise for divers, as there are many colorful and rare fish to see and beautiful coral reefs.
In the Bay of Phang Nga unique limestone islands are seen, which have mostly vertical walls. Good for free climbers. The bay has since the 1970's a known destination for tourists, by the James Bond film The Man with the Golden Gun. The so-called James Bond Island is flooded with tourists who pay a lot of money, just to stay one hour on this crowded island.

Through the province of Phang Nga run some rivers that make a large part of the region used good for agriculture.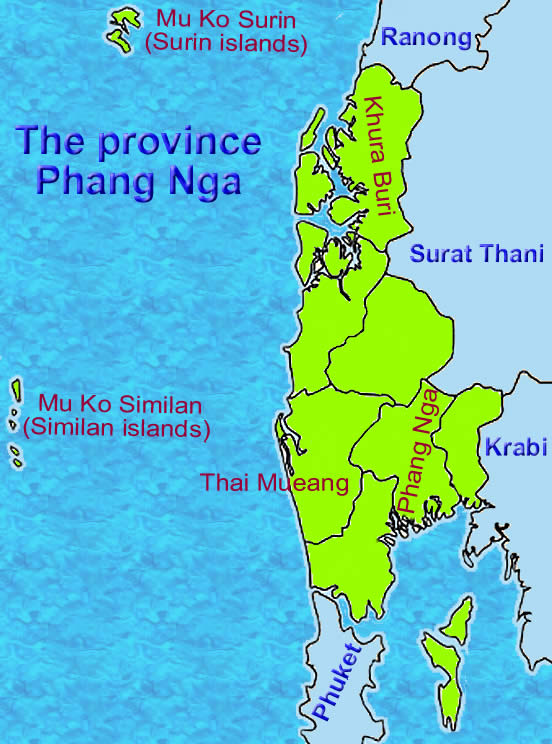 Places of interest:


The emblem or the seal of Phang Nga symbolizes the limestone islands and the bay of Phang Nga.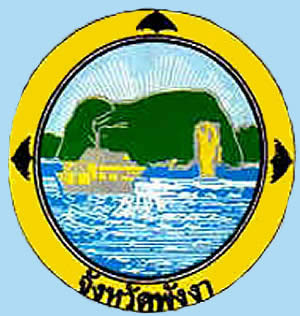 Please write us you experiences, tips and recommendations of Phang Nga, the province of Thailand!

Please click on >> enter >>.